TRATAMIENTO EMSCULPT EN BARCELONA
Nuestro centro es el único en Barcelona que dispone de la tecnología de EMSculpt.
Llega a España el más avanzado y revolucionario procedimiento desarrollado hasta el momento para la remodelación corporal sin cirugía: EMSculpt ®
Tecnología de vanguardia tras EMSculpt ®
Se trata de un dispositivo de última generación que aplica Energía Electromagnética Focalizada de Alta Intensidad, HIFEM ® (High-Intensity Focused Electromagnetic).
Producido en Estados Unidos, cuenta con el aval de la FDA, la agencia estadounidense responsable de regular la producción y comercialización de Alimentos y Medicamentos.
Es una tecnología no invasiva, no requiere anestesia, tampoco necesita periodos de recuperación. Mientras reposas relajadamente en la camilla, lo único que percibirás es una sensación de hormigueo debida a las propias contracciones musculares.
La eficacia de EMSculpt ®,
en cifras
Los estudios clínicos realizados para comprobar su eficacia han demostrado los siguientes resultados en las zonas tratadas:
Estudio
Autores
Publicado
HIFEM Therapy Evaluated by Magnetic Resonance Imaging: Safety and Efficacy Study of a Dual Tissue Effect Based Non-Invasive Abdominal Body Shaping
Dr.Brian Kinney, Dr.Paula Lozanova
Lasers in Surgery and Medicine
Induction of Fat Apoptosis by a Non-Thermal Device: Mechanism of Action of Non-Invasive HIFEM Technology in a Porcine Model
Dr.Robert A.Weiss, Jan Bernardy (MVD)
Lasers in Surgery and Medicine
HIFEM Technology for Non-Invasive Buttock Lifting and Toning of Gluteal Muscles: A Multi-Center Efficacy and Safety Study
Dr.Carolyn Jacob, Dr.Brian Kinney, Dr.Mariano Busso, Dr.Suneel Chilukuri, Dr.Radina Denkova
Journal of drugs in Dermatology
Computed Tomography (CT) Based Evidence of Simultaneous Changes in Human Adipose and Muscle Tissues Following a HIFEM Application: A New Method for Noninvasive Body Sculpting
Dr.David Kent, Dr.Carolyn Jacob
Journal of Drugs in Dermatology
Efficacy of HIFEM Field Therapy when Used for Non-Invasive Buttocks Augmentation and Lifting: A Clinical Study
Dr.Mariano Busso, Dr.Radina Denkova
Journal of Aesthetic and Reconstructive Surgery
Ultrasound Assessment of Subcutaneous Abdominal Fat Thickness Following Treatments with HIFEM Field Device: A Multi-Center Study
Dr.Bruce Katz, Dr.Robert Bard, Dr.Richard Goldfarb, Dr.Aaron Shiloh, Dr.Dyliana Kenolova
Dermatologic Surgery
Non-Invasive Induction of Muscle Fiber Hypertrophy and Hyperplasia: Effects of HIFEM Field Evaluated in an In Vivo Porcine Model
Dr. Diane Duncan, Dr.Ivan Dinev
Aesthetic Surgery Journal
Long-Term Follow-Up on Patients with HIFEM-Induced Abdominal Tissue Changes: MRI and CT Assisted Quantification of Muscle Growth and Fat Reduction
Dr.Brian Kinney, Dr.David E. Kent
Presented at ASLMS, Under peer-review for journal publication
Ultrasonography Evaluation of Changes in Subcutaneous Abdominal Fat Thickness Following HIFEM Treatments: Results of 6-Month Follow-Up
Dr.Bruce Katz, Dr.Robert Bard, Dr.Richard Goldfarb, Dr.Aaron Shiloh
Presented at ASLMS 2019
MRI Evaluation of Changes in Gluteal Muscles Following Treatments with the HIFEM Technology
Dr.Melanie Palm, Dr.Paula Lozanova
Presented at ASLMS 2019
En tan solo 4 sesiones de 30 minutos, espaciadas cada dos / tres días, obtendrás unos resultados espectaculares.
Notarás sus efectos inmediatamente tras cada sesión, pero será transcurridos unos días desde la última, cuando apreciarás sus efectos en toda su plenitud.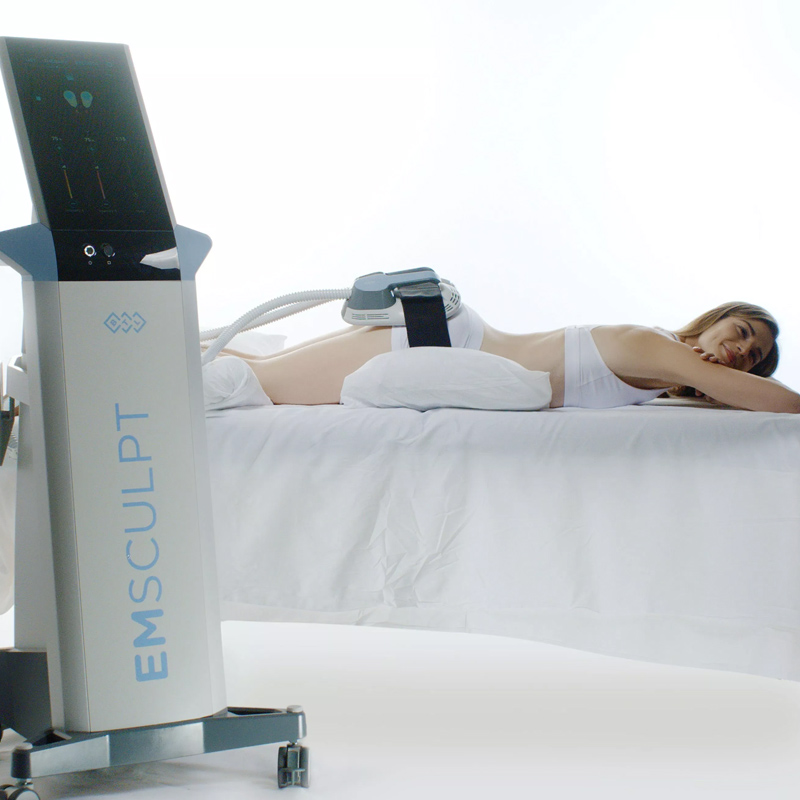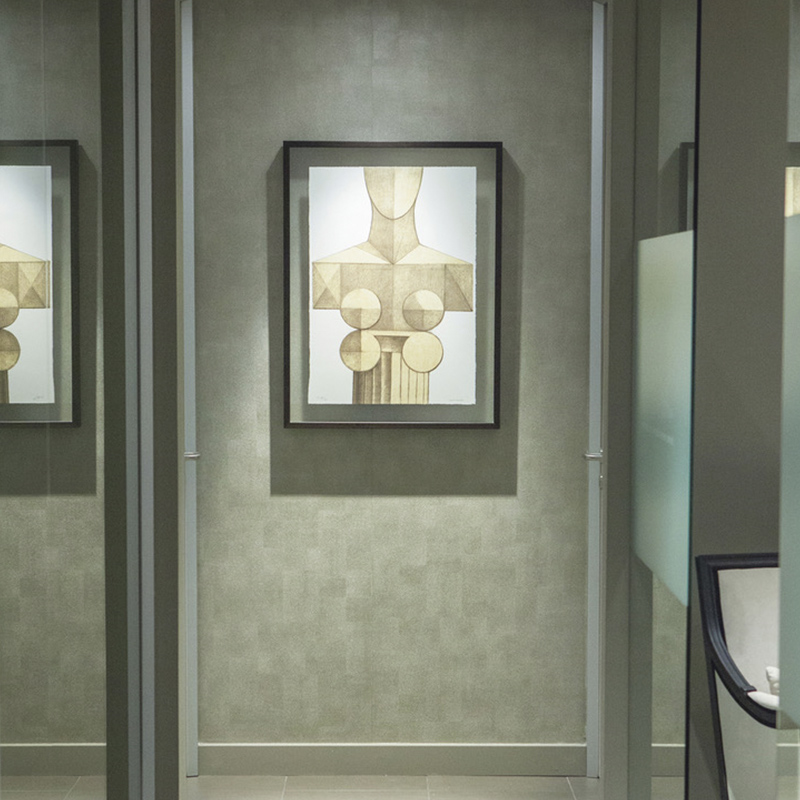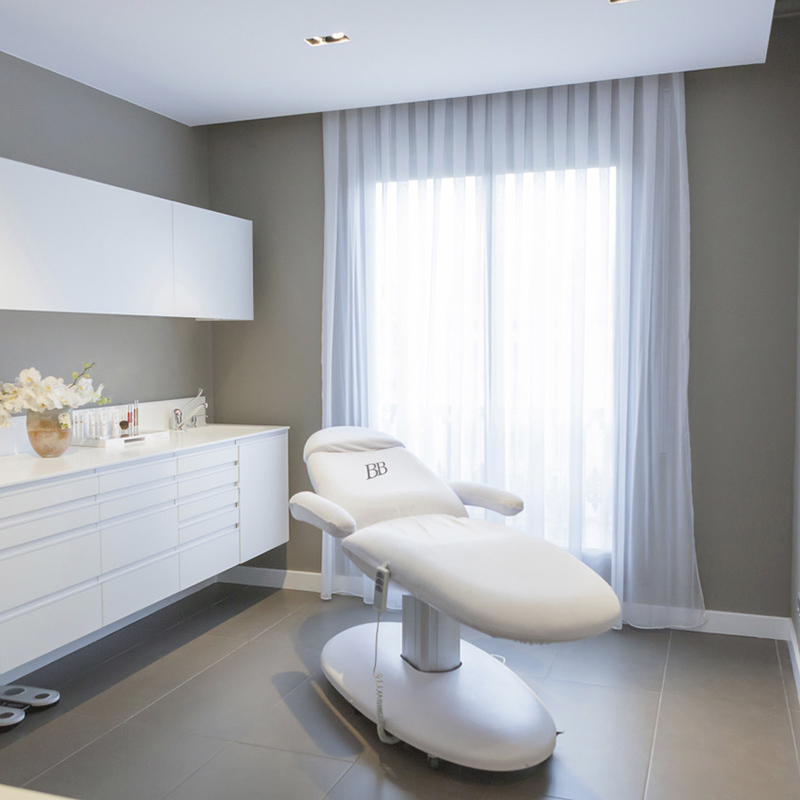 DIRECCIÓN
Passeig de Gràcia, 78 – Planta 5 Pta. 2
WHATSAPP
+(34) 644 970 589
TELÉFONO
+(34) 934 877 466
eMail
info@drabeatrizbeltran.com